Herrmann Unlimited's Company Culture Mirrors Our Professional Printing Products and Services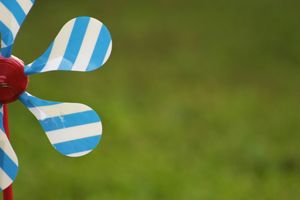 We love what we do. The passion we have for our work enables us to take ownership of our clients' projects. We constantly strive to deliver the highest-quality products possible. There is no greater satisfaction than delivering a finished product that helps a client reach their goals and objectives. To learn more about our approach to customer service, follow the provided links for more information.
Differentiating Objective
Our market objective is to create long-lasting, prosperous relationships with our client partners in order to help them reach their goals and objectives. We want to do this by using our experience and capabilities to make the complicated process of custom print manufacturing "smooth and easy" for our clients. Basically, we want to take the stress out of understanding client objectives, and making delivery of those objectives a "turn-key" relaxing process for our clients. We want to be an absolute pleasure to work with, always "on the ball" with client details, and be known as a company that can be fully trusted to deliver results.
Guiding Principles
We're proud of the strong roots we've built in our community in the last 50 years. And now operating in its third generation, Herrmann Printing is a solid rock in the trade, not only serving the local community but many clients nationally. The business was started in 1955 by Eugene V. Herrmann, Sr., and remains a family-owned private company to this day. Eugene's two sons, Eugene Jr. and Rodney Sr., grew the business through the late 70's into the 90's, and now Rodney A. Herrmann, Jr. is running current operations as President.
From it's beginning on the Boulevard of the Allies in Pittsburgh, Pennsylvania, the company has grown because of strong attention to high quality, a commitment to knowledge and technology, and a true concern to customer satisfaction. These values are sewn into the very essence of the company and remain a foundation for all activity to this day. The company's maturity and success have certainly earned it a strong reputation for delivering these values. Today, we are a rock solid company, operating out of a state-of-the-art 25,000 square foot facility east of Pittsburgh. We plan to be here with you, bringing whatever the industry has to offer, over the next 50 years!